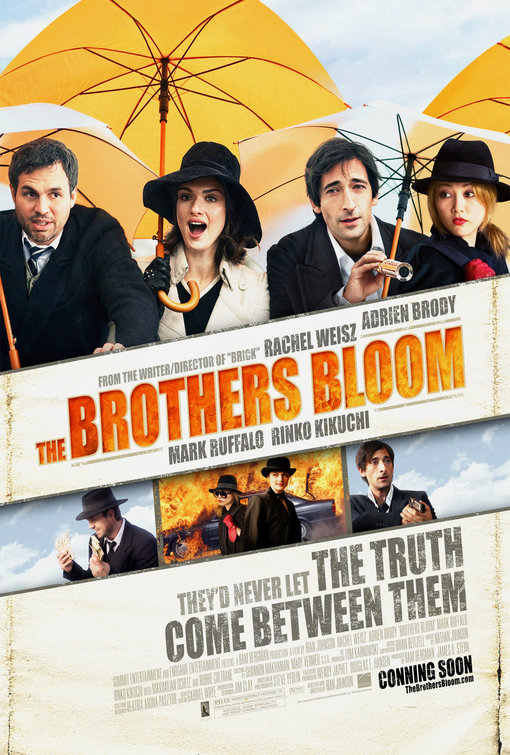 Completely random awesome movie find: Brothers Bloom.

This movie was an incredible hodge-podge of things that all mixed together to be awesome. There were big name actors but it was quirky. It seemed to be set both sometime in the past but also here in the present sucessfully, at the same time. The tale was of con-artists ploying their trade and it was a heart-warming romance.

It was great and I highly reccomend it!