And so I present to you a bunch of pictures (of rather poor quality as I was taken them at like midnight, oops):
My Awesome Amazing Alpaca Mitten. It's actually coming out a bit bigger than I had hoped but we'll see what it's like off the needles. I need to sit down and figure out how I want to handle the decreases in hopes of lining up with the pattern more or less. I really ought to get moving as we've had a ridiculous cold snap. They are actually predicting snow for tomorrow which is insane. Plus its a frakking concert weekend so I have to work and now deal with all of the patrons who will be panicking about the snow.
Christmas Ornaments! The mitten is quite possibly my favorite thing ever. Although I do think the final ones ought to be a bit bigger and I think I'll aim for a slightly smaller sweater.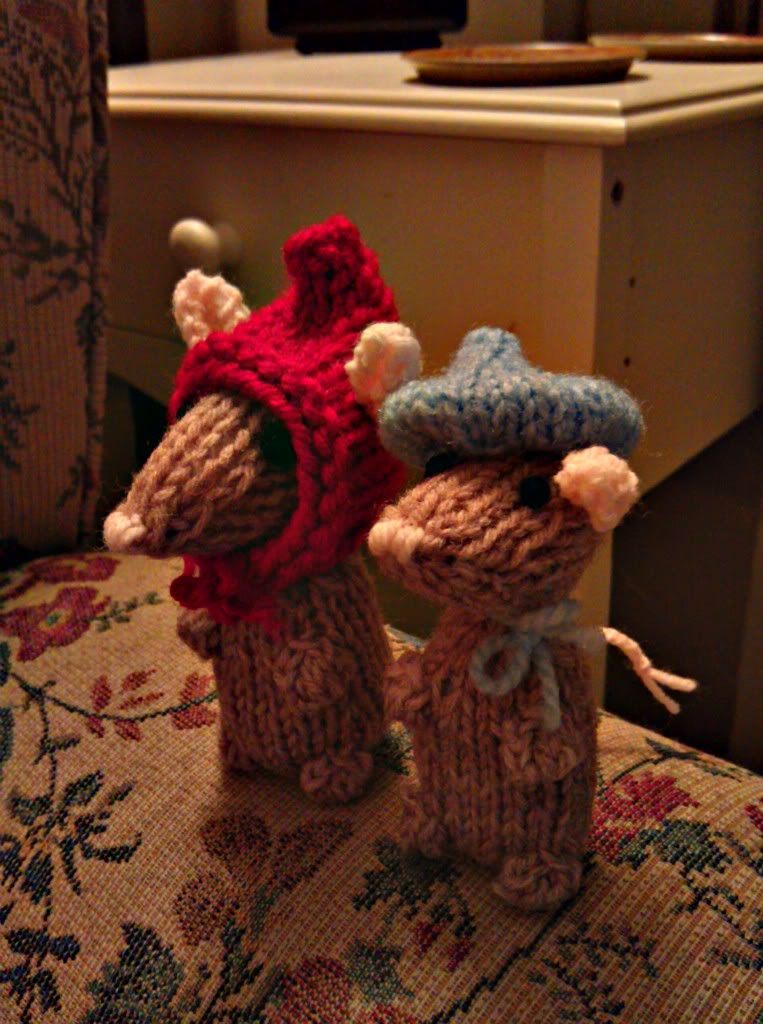 These little guys are absolutely the best thing ever. So freaking cute. And it's a free pattern available from Fuzzy Mitten. Highly recommend. The blue guy took me about 2.5 hours start to finish so I figure I'll only get faster.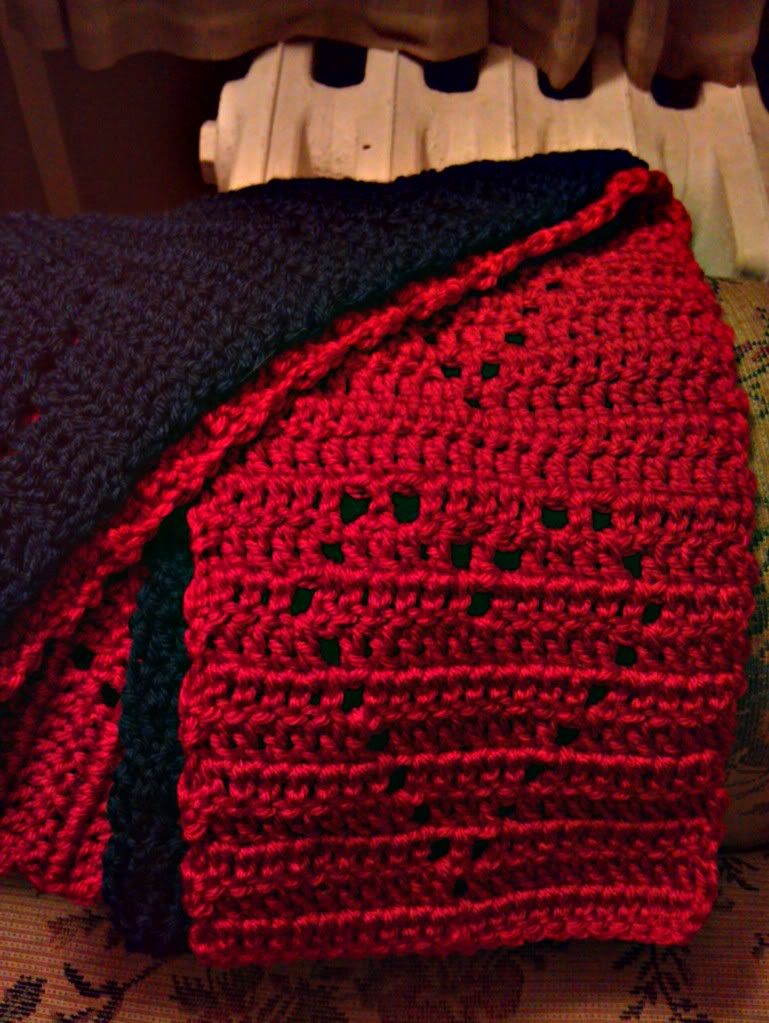 First scarf for Special Olympics of the season complete. Still love this pattern. Best moment ever occurred at knitting group. I'd finished the blue repeats and was going to start the red as I want all the hearts pointing down. Someone asked if I joined them at the top then, yes. Another chimed in that why didn't I just reverse the pattern and keep going. It blew my mind.
And 24 circles ready to be pieced together as hexagons (top left) and made into an awesome tote bag. The colors on this photo are absolutely and totally wrong but it still looks cool I think.





---
Thanks for visiting! For all of you fiber people visiting I encourage you to check out the
Spinning Trindles Group on Ravelry
where they are currently hosting a giveaway. I purchased my first Trindle in the spring and it was immediate love. Just about everything that I spin these days is done using my Trindle. They are the most awesomest and
I wrote this whole post all about them
.